Subscriber List Analyzer
Know where your subscribers receive their emails.
Improve your email marketing strategy by seeing which mailbox providers (MBPs) make up the majority of your list—powered by the seed list optimizer of Validity Everest.
DEV MODE!!!!
Fill out the form to see the results
Success!
Thanks for submitting your list. You are able to process one list every 24 hours.
Ok, let's input your emails.
Here's how it works
Step 1
Copy the emails from your list and paste them in the box below and click the button
Step 2
Wait a few minutes for your list to process. (You can close this window if you like.)
Step 3
See if your contacts are valid, invalid, or risky.
Please enter a list name and enter emails below. List must contain a minimum of 250 emails and a maximum of 3000 emails.
See my results
See the composition of your email list.
See what percentage of your audience uses MBPs like Gmail, Office 365, Yahoo, Comcast, and more.
Upload your email audience list of up to 3,000 addresses.
Wait for your list to process.
See what percentage of your audience uses certain MBPs.
Sharpen your sending knowledge.
Learn how to improve your deliverability.
Fundamentals of Email Deliverability
Inbox Insiders: List Hygiene Strategies for a Post-MPP World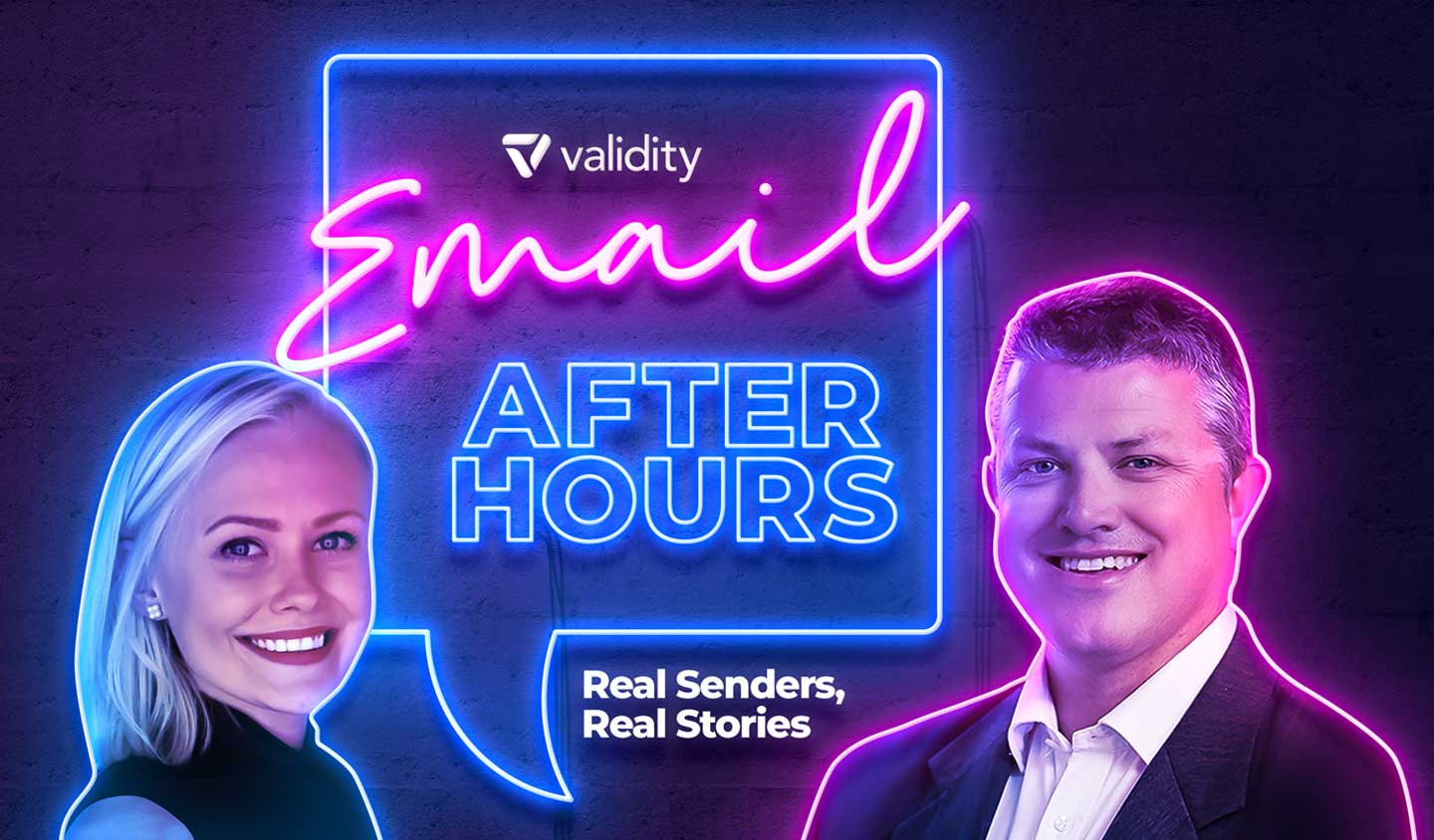 What's the Deal with Email Deliverability?
Add more tools to your email arsenal.
Free tools that help you level up your email marketing program.