Email After Hours: Episode 7
Email & SMS as Complementary Forces with Synchronicity Marketing's Karen Talavera
Could higher revenue and happier customers be just a text away? Listen in as Karen Talavera, Founder and Principal of Synchronicity Marketing, explains the opportunities (and pitfalls) of using email and SMS marketing as complementary forces.
Here's an interesting tidbit for email marketers:
The average smartphone user checks their phones 96 times a day. For brands using SMS marketing, that means 96 opportunities to convert subscribers—and 96 chances to alienate them when done wrong. Do you want to learn how to walk that fine line and make SMS a force multiplier for your email outreach? 
In this episode of Email After Hours, Karen Talavera, Founder and Principal at Synchronicity Marketing brings her thirty years of digital marketing experience and shares her insight on how by using SMS marketing correctly, you can turbocharge your email campaigns. She also shares common pitfalls to avoid.
SOME EPISODE HIGHLIGHTS:
(

01:28

) How did Karen become an email expert?
(

03:26

) Key ways

 consumer preferences have evolved over the past few decades

(6:01) Opportunities and

 pitfalls of SMS marketing

(

08:01

)

Aligning email outreach with SMS messages

(14:43

)

Building an SMS list by incentivizing your customers

(20:59)

Tips to avoid subscriber burnout

(29:21)

Building audience trust by making data collection transparent
New Consumer Email Trends & Tips to Become a BFF Brand with the Data & Marketing Association (DMA)
Testing, 1, 2, 3: Innovative Email Testing Strategies with Auto Trader's Sarah Jones
Why We're Still Mad About Apple's MPP (and How Senders Can Adapt) with Oracle's Chad S. White
Take your email knowledge to the next level.
Fundamentals of Email Deliverability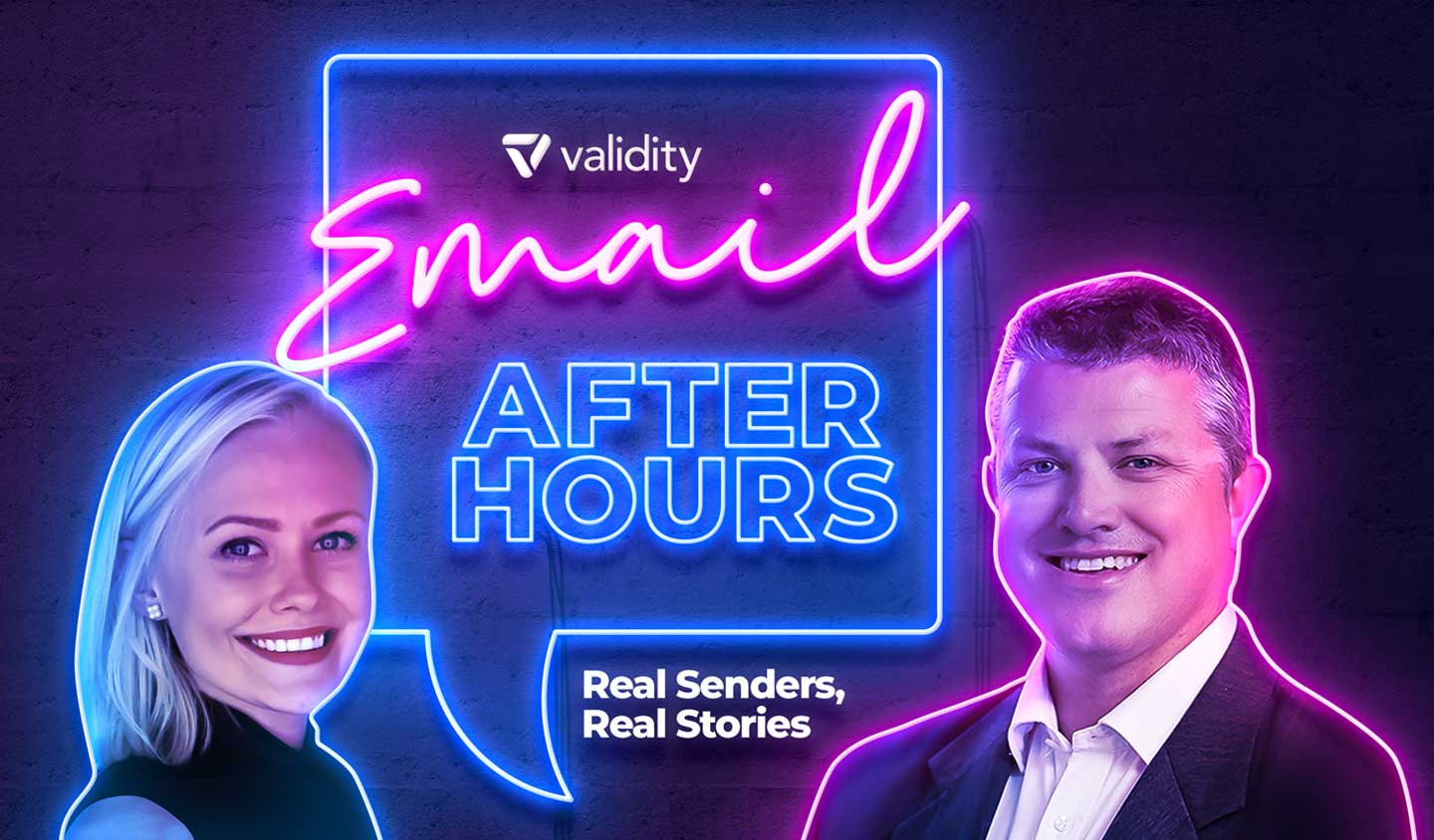 What's the Deal with Email Deliverability?