Email After Hours: Episode 10
Testing, 1, 2, 3: Innovative Email Testing Strategies with Auto Trader's Sarah Jones
Okay marketers, you think your emails are hot stuff. But do they stand up to the test? Listen in as Auto Trader's Sarah Jones shares her strategies for innovative email testing.
Regular testing is the backbone of any successful email program—and can be the difference between a benchmark-busting campaign and one that falls flat. 
Sarah Jones, Senior CRM Manager at Auto Trader UK, knows this better than anyone. 
Auto Trader is the UK's largest digital automotive marketplace. But given the influx of competitors to the space over the past few years, regular testing is essential to keep Auto Trader ahead of the competition.
In this episode of Email After Hours, Sarah shares her expert advice on email testing—and some of the most surprising things she's learned from her tests. 
SOME EPISODE HIGHLIGHTS:
(03:10) The one email thing that keeps Sarah up at night
(05:11) Customizing email messages for each audience segment
(08:52) Go-to email tests that deliver actionable insights
(13:53) The right approach to collecting and using customer data
(15:44) The secret to keeping your audience engaged
(18:10) Finding the right mix of value-adding vs promotional campaigns
(22:22) Brands that are nailing email marketing right now
New Consumer Email Trends & Tips to Become a BFF Brand with the Data & Marketing Association (DMA)
Testing, 1, 2, 3: Innovative Email Testing Strategies with Auto Trader's Sarah Jones
Why We're Still Mad About Apple's MPP (and How Senders Can Adapt) with Oracle's Chad S. White
Take your email knowledge to the next level.
Fundamentals of Email Deliverability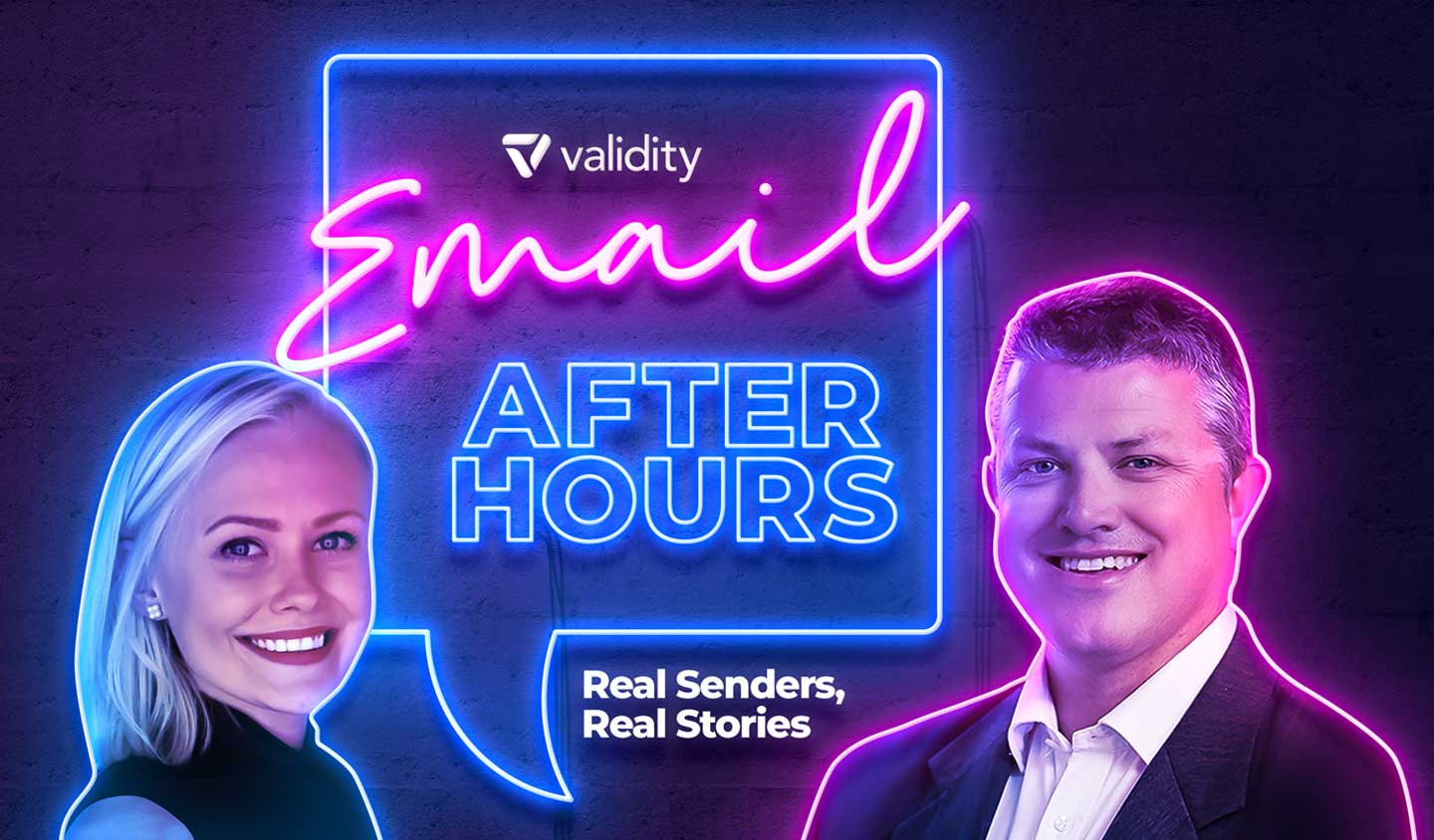 What's the Deal with Email Deliverability?