Email After Hours: Episode 8
Using Email to Improve the Ecommerce Buying Experience with Salesforce Commerce Cloud's Michael Affronti
Ecommerce customers now have virtually unlimited options for where to shop—and brands risk losing them with one wrong move. Listen in as Michael Affronti, SVP and General Manager at Commerce Cloud explains how to use email to make the ecommerce buyer journey clean, consistent, and successful.
Ecommerce has exploded over the past decade—particularly during COVID-19 when in-person retailers were forced online. 
Naturally, this ecommerce burst has had massive implications on the world of email. As the channels consumers can use to shop and interact with brands multiply, it can be difficult to keep the customer journey clean and consistent. Since ecommerce is here to stay, let's get to the bottom of how marketers can use email to create a better ecommerce buying experience.
In this episode of Email After Hours, Michael Affronti, SVP and General Manager at Commerce Cloud, uses his nineteen years of domain experience to shed light on how companies should improve the ecommerce buying experience.
SOME EPISODE HIGHLIGHTS:
(02:37) The most significant recent change in consumer expectations 

(06:14)] Top pressure points for ecommerce email marketers

(09:52) Integrating multiple touchpoints, web, email, SMS, and social

(15:19) Common missed opportunities in ecommerce email lifecycles

(19:18) How to use email campaigns to build consumer trust

(22:40) Is brick and mortar dead?

(24:47) One overhyped email marketing trend
New Consumer Email Trends & Tips to Become a BFF Brand with the Data & Marketing Association (DMA)
Testing, 1, 2, 3: Innovative Email Testing Strategies with Auto Trader's Sarah Jones
Why We're Still Mad About Apple's MPP (and How Senders Can Adapt) with Oracle's Chad S. White
Take your email knowledge to the next level.
Fundamentals of Email Deliverability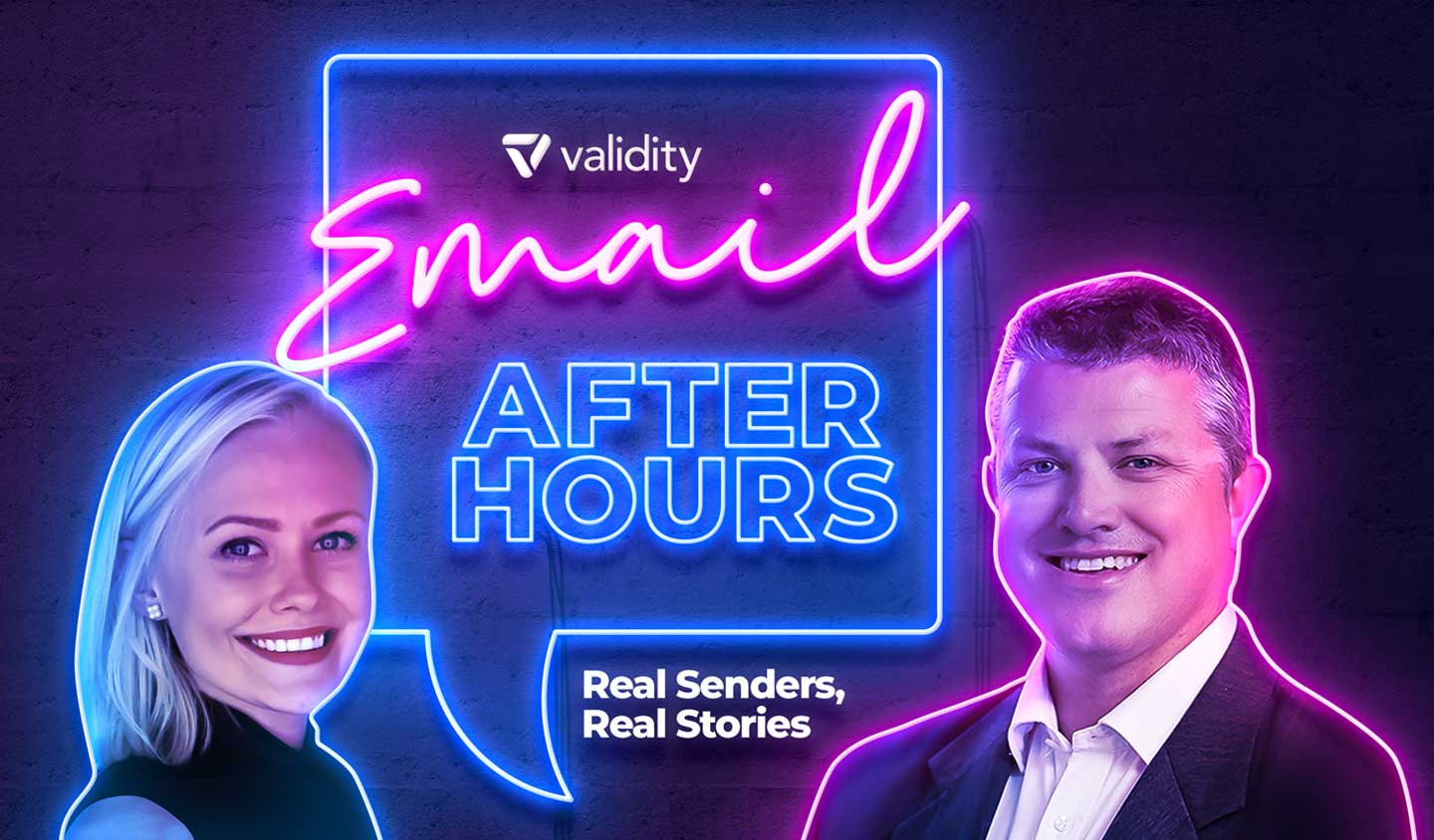 What's the Deal with Email Deliverability?